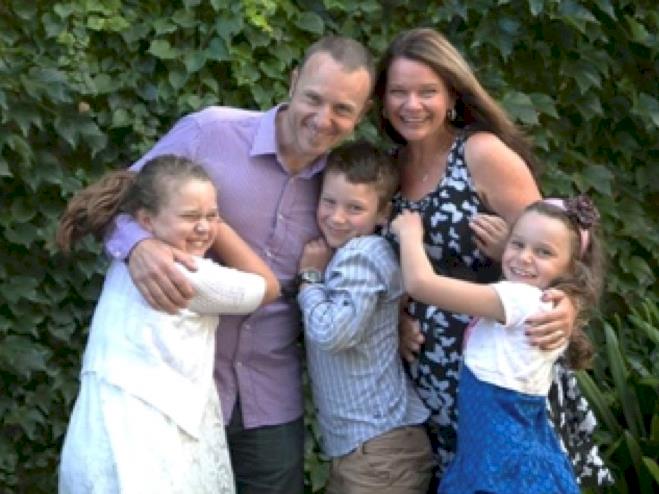 Sharee was the worship director at Mt Albert Baptist Church for four years.
https://givealittle.co.nz/cause/harkness/
Coram Deo was at MABC on Sunday 30th August at 9am & 11am services . Their debut worship album 'Daybreak' was available for sale. Part of the proceeds went to the Harknesses.
Help the Harknesses get to the UK!
Brendon is a civil engineer where his speciality is water. He is passionate about helping the marginalised improve their quality of life through sustainable community projects – a dream which began back in university in 1996.
Brendon has been involved in rural and urban water supply and sanitation schemes in NZ and Samoa. He loves helping provide technical input and build technical and governance capacity of communities - and he has presented conference papers on these community focused projects.
During 2012-14 he also led two teams of adults from Mt Albert Baptist, to build a preschool building and water supply in Krey Mo Kee, a remote village in the hills of North Thailand.
This year (2015), Brendon has been accepted to study a Masters in Engineering for Sustainable Development at Cambridge University in the UK. It's a 12-month course starting 1 October 2015 and they will all be going as a family.
But this is where they need YOUR help! If you could give a little, they'd be able to put this towards flights and visa costs at a total of $21,000 NZD for the 5 of them!
We really appreciate you considering giving to this wonderful family - helping them to help others.
Thank you!
The Harknesses are a much loved family in our community. We have seen first hand Brendon's skillful leadership, dedication, and technical expertise. We're behind them all the way!
All funds raised benefit:
Funds will be paid to a verified bank account of Brendon Harkness.